There are a lot of models who's names are floating around during fashion week. However the model of the moment and one to watch this season is Miss Neelam Gill. Her debut was on the one and only Burberry runway,
quite the accomplishment
. Her striking looks and runway poise have quickly made her one of Burberry's sweethearts. Move over Suki Waterhouse there's a new kid in town. Recently donning the cover of Elle India, Neelam is paving the way for more Indian models and I couldn't be prouder. Her accomplishments are inspiring and will help change the future to make more space for up and coming talent of all ethnic backgrounds. Personally I love that she is the muse for the new season Burberry beauty line, as someone who has a similar skin tone to Neelam I now know that Burberry will have something to suit me. That's something I find difficult especially with drug store brands. Hopefully, this will trickle down to the drugstore and we will finally get a wider shade selection for a range of skin-tones.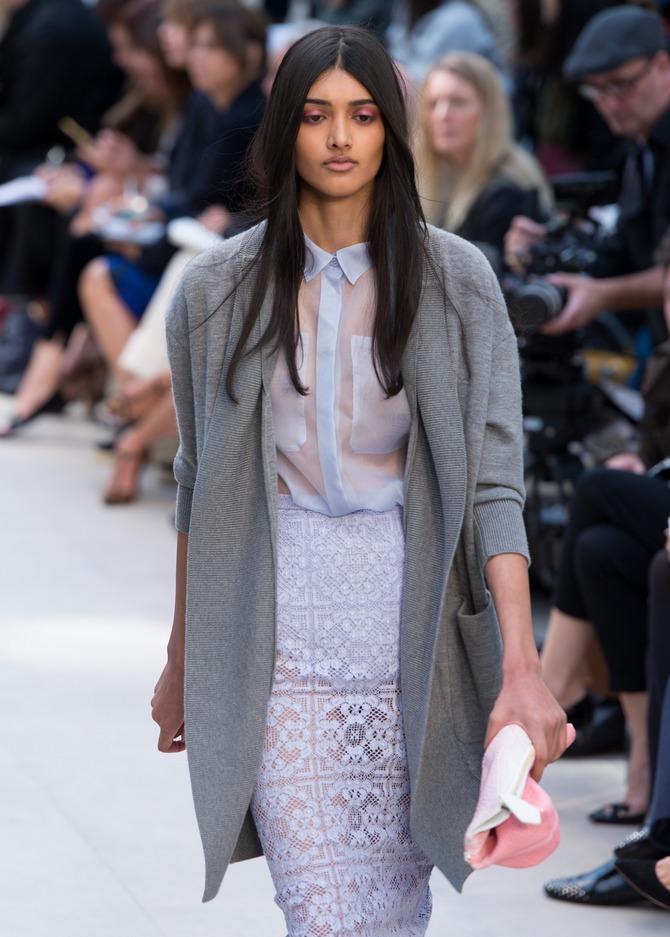 I've made my love for Burberry quite vocal, on this blog and on my twitter. Every LFW I look forward to their show the most.
I'm still lusting for a Burberry Initial scarf.
They are a British brand and understand that fashion reaches different ethnicities, I hope more brands take note of this.
To showcase her more personal style
Vogue.co.uk
are documenting her outfits everyday for a month as part of their 'Today I'm Wearing' feature. I for one am hooked! I feel like a proud sister when I see Neelams face on campaign pictures and especially in the September issue of Carine Roitfeld's Fashion book. I can't wait to follow the great lengths her career will take her and I will continue to support her. There are some parts of her life I have read in interviews which mirror my own experiences and if a girl from the West Midlands can get her name and face in Vogue. There's no limit to what we can achieve. Here's to more diversity in fashion and beauty, whether it's in small blogs like mine or big fashion houses.
Who is your model of the moment?